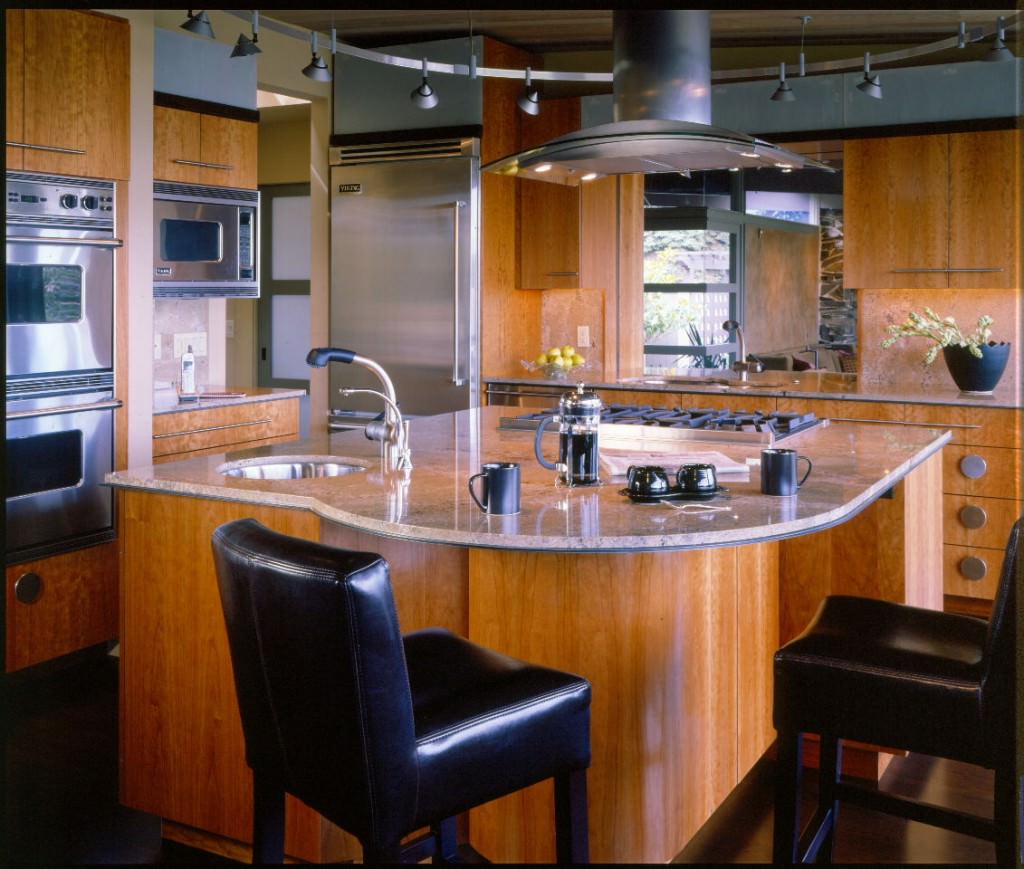 1—Cooktop:   Perhaps the island is the only place for a cooktop, or you just want a spot for a second cook.   Consider raising the back of the island to create a bar area that also keeps guests at a safe distance from the burners.
2—Dishwashers:   Conventional dishwashers with a drop-down door can take up floor space.   Consider slide-out dishwasher drawers, which conserve space, but are more expensive.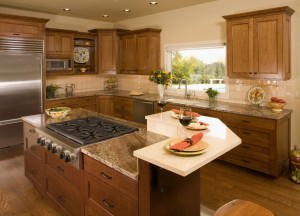 3—Refrigerator:   An under-counter fridge makes a great place to store beverages and other items that guests can help themselves to without having to get in the main refrigerator.  Choose either a swing-out door or slide-out drawers, depending your floor space around your island.
4—Sinks:  Consider either a full sink for preparation and clean-up, or a small one for rinsing veggies.
5—Storage:   Need wine storage?  Or perhaps you need extra space for appliances, open shelving for books or displays, or an open lower shelf for pet feeders.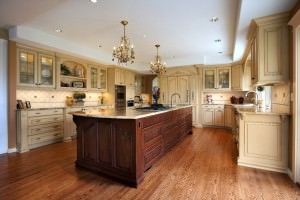 6– Style:   Do you want your island to blend in with the rest of the kitchen cabinetry, or do you want it to be it's own piece of "furniture"? Consider the type of legs or feet you want to add to it.  Do you want a contrasting paint or stain color?