Custom Kitchen Islands
Your Island, For Your Home, Your Way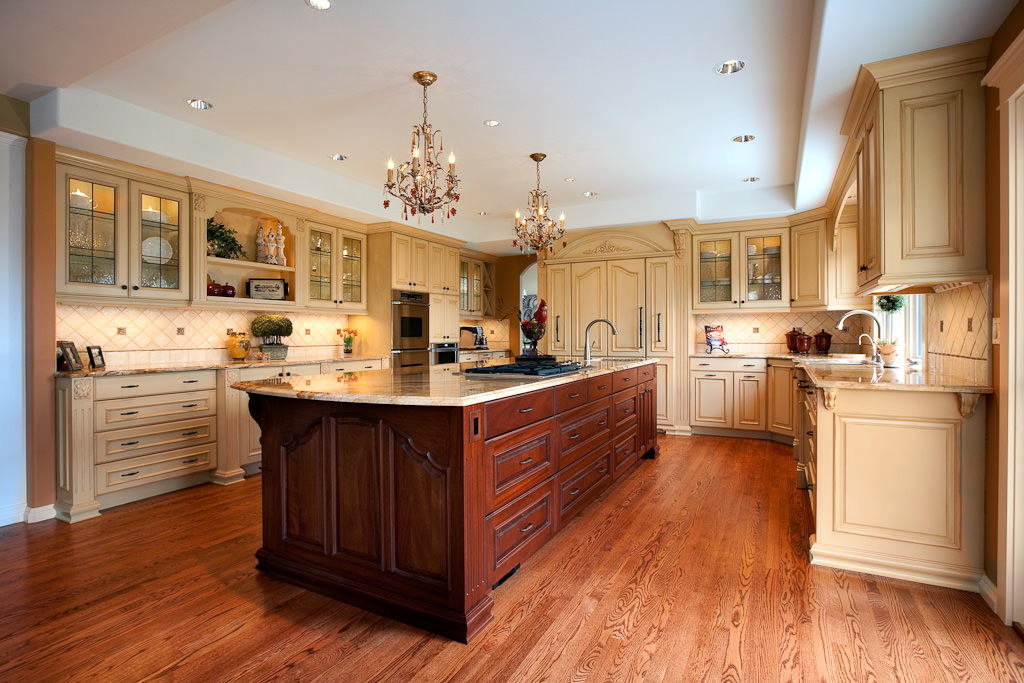 When it comes to kitchen islands, you want to do it right.  They are
the focal point and command center of the room, and can either serve
to meet your needs, or make for some severely wasted space.  So why
go custom?

1. Built to last:  All of our cabinetry is produced by highly trained
and skilled custom wood workers.  We are not an assembly line
operation.  Even better, the same guys who measure and design your
island are the same guys who build them.  Other advantages include
plywood vs. particle board, hidden undermount glides vs, side slide
brackets, full extension 21″-22″ drawers vs. full extension 18″
drawers, and installation of an island that is made for YOUR kitchen
by a highly skilled installer.

2. Your choice of material:  Go to any box or semi-custom cabinet
shop, and you'll be made to look through a book of their only
available wood options.  Whatever happened to using woods like padauk or anagre?  We have access to pretty much any wood/veneer you can think of.  And we have some really great ideas of woods that maybe you had forgotten about or have never heard of.

3. Made to fit YOUR space:  Try ordering an island from a box or
semi-custom cabinetry shop, and be amused at them telling you what
sizes and layouts are available.  Hello?  We love to see people's
faces when they realize we'll make their island to fit their space,
with the features they want.  Are you tall and need a island lift?
Not a problem.  Need and island with differing heights?  Absolutely.
Want a drawer here and shelves over there?  Sounds good to us!  Let
us help you – we're great at taking your needs and designing your
perfect island.

Have a cabinet project?  We're here to help!