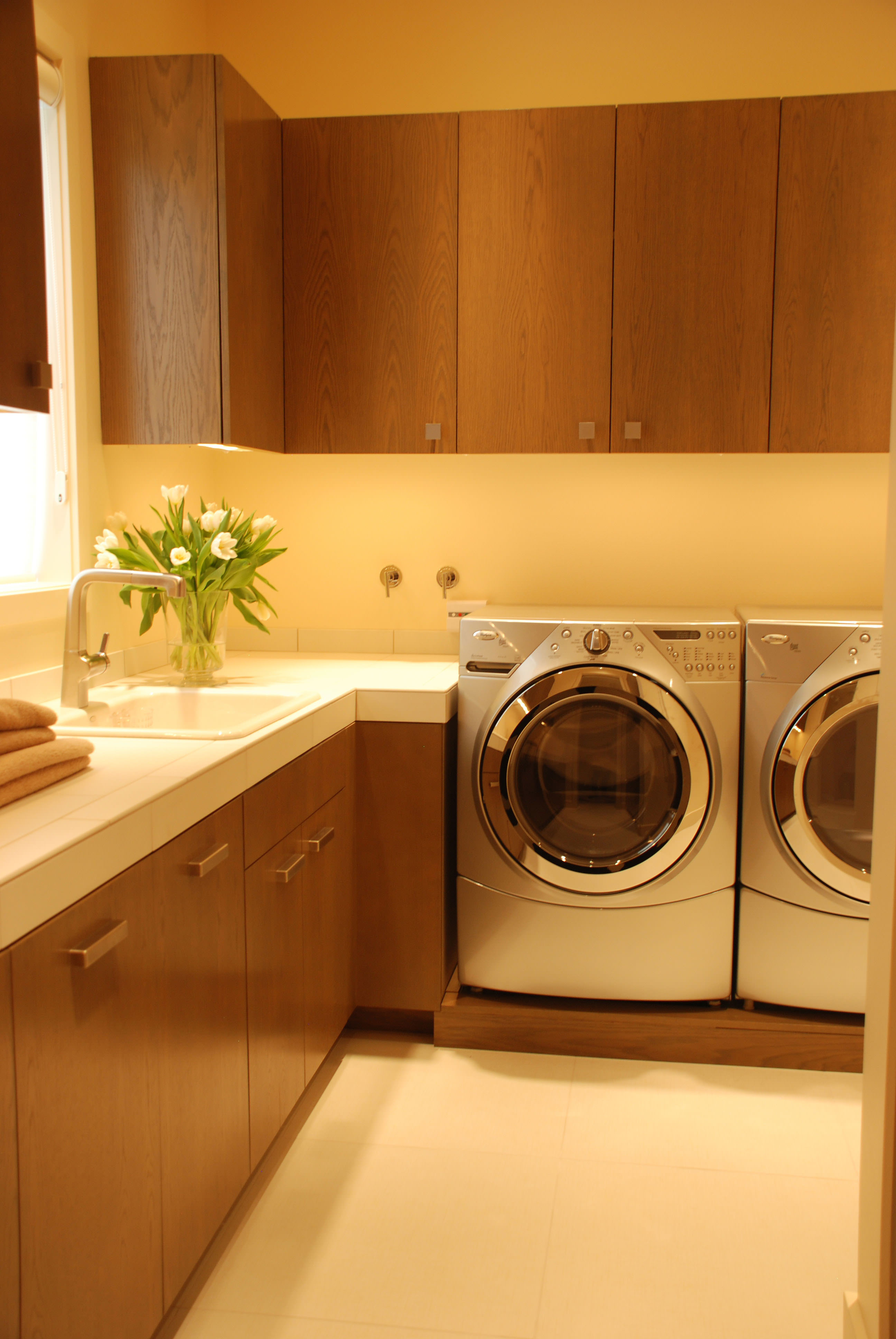 Thanks to custom cabinetry, laundry rooms can change from dingy and stale to amazing!  No matter the size of your laundry room, every space can benefit.  Here are some great ideas to make your laundry room the best it can be:
1.       Pedestals under washer and dryer: These large drawers add a vast amount of storage, and also bring the washer and dryer up to a comfortable level to load and unload.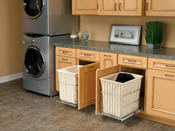 2.       Pull-out hampers: How freeing to hide the dirty clothes behind doors, and pull them out when you're ready to wash!

3.       Pull-out ironing board: Ironing boards can be built into a vertical cabinet for a fold-down option, or built into a drawer that pulls out.  Again, this frees up space and keeps unsightly ironing boards out of eye's view.