Contact Us

Connect with Us

Our Testimonials

"The cabinet and drawers are all wonderful.  We are so happy with them and with you.  Thank you so much!"

"It has been such a pleasure working with Vision Woodworks.  The quality and craftsmanship of your cabinetry are exceptional.  The family room desk is both beautiful and functional.  It's so nice to have a central location for the boys to study and do their homework.  The cabinetry and woodwork in the master bedroom and bathroom are the focal points of each room and have helped create the tranquil and soothing atmosphere we were trying to achieve.  We love it all!"

Kristine F., Homeowner
News & Events
THE AWARD UNVEILED
A few weeks ago we let on that we had won a national award….now you get the details! We were very honored to win bronze in the national Master Design Awards 2012 through the Qualified Remodeler in the bathroom less than 30K category! You can see the article at the link below (we are on page 42 – there's an arrow on the side that lets you flip quickly through).
Qualified Remodeler September 2012 Issue
LAUNDRY ROOMS THAT WOW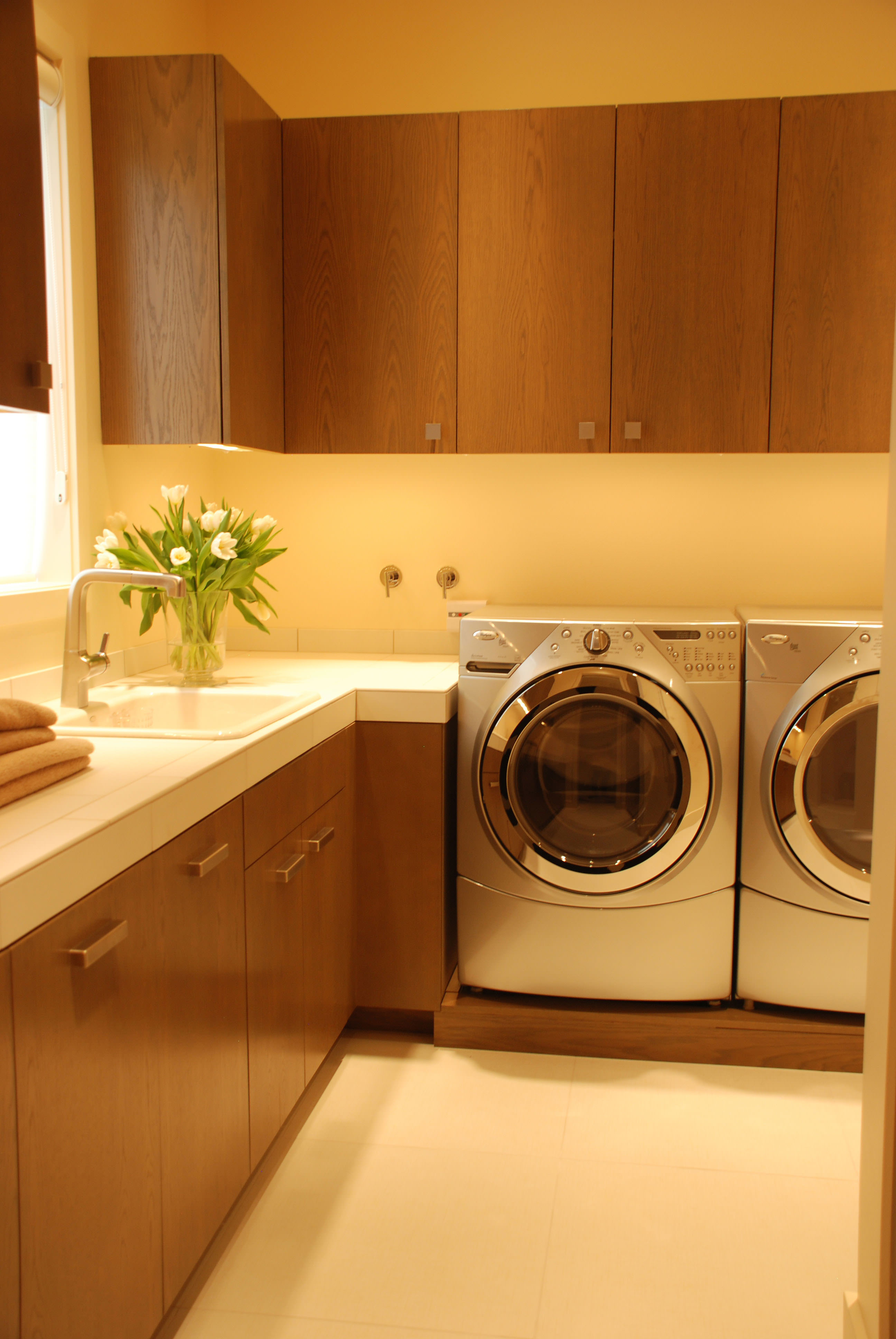 Thanks to custom cabinetry, laundry rooms can change from dingy and stale to amazing!  No matter the size of your laundry room, every space can benefit.  Here are some great ideas to make your laundry room the best it can be:
1.       Pedestals under washer and dryer: These large drawers add a vast amount of storage, and also bring the washer and dryer up to a comfortable level to load and unload.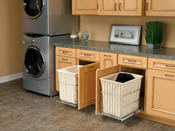 2.       Pull-out hampers: How freeing to hide the dirty clothes behind doors, and pull them out when you're ready to wash!

3.       Pull-out ironing board: Ironing boards can be built into a vertical cabinet for a fold-down option, or built into a drawer that pulls out.  Again, this frees up space and keeps unsightly ironing boards out of eye's view.
JILL'S ARTICLE APPEARS AT THE HOME SHOW
If you attended the Seattle home show this last weekend, you likely picked up a "Home Matters" magazine from the Master Builder's Association booth. This magazine has some great tips for remodelers and those who want to remodel. Jill's article "Maximize Space, Style and Function with Custom Cabinetry" appeared on pages 18 and 19 of that magazine. This is a condensed version of the talk she gives around the greater Puget Sound area.
But in case you didn't get your copy, don't worry–here's the link!  You'll have to scroll to pages 18 and 19.
VISION WOODWORKS WINS BIAW STATE COMPETITION
We were once again very honored to win another award this year from the Building Industry of Washington – the Excellence in Remodeling award! We don't take these awards lightly, as the competition is great.
Previous to its drastic makeover, this house was best described as "drab" and "outdated".  The homeowner knew this house could be so much more, and hired a fantastic team to bring about true magnificence.  Rift white oak custom cabinetry throughout the house gives a seamless look from room to room.
The designer, David Goularte, and contractor, Steve Moe, were once again amazing at what they did to update this house and make it spectacular.  And on top of that, they are fabulous guys to work with!  See the complete house gallery here.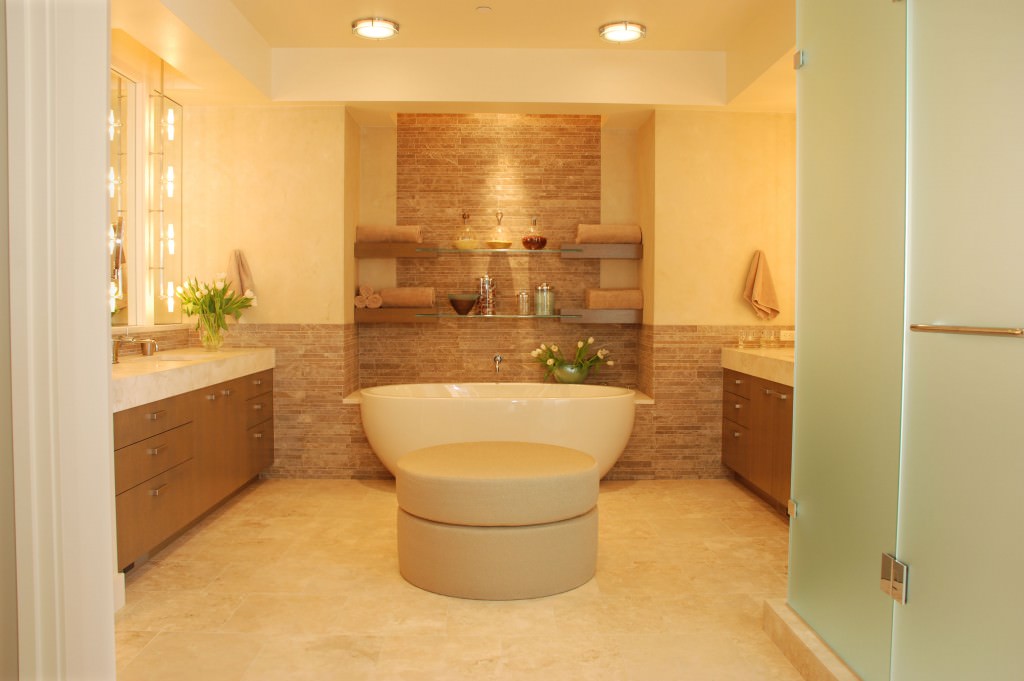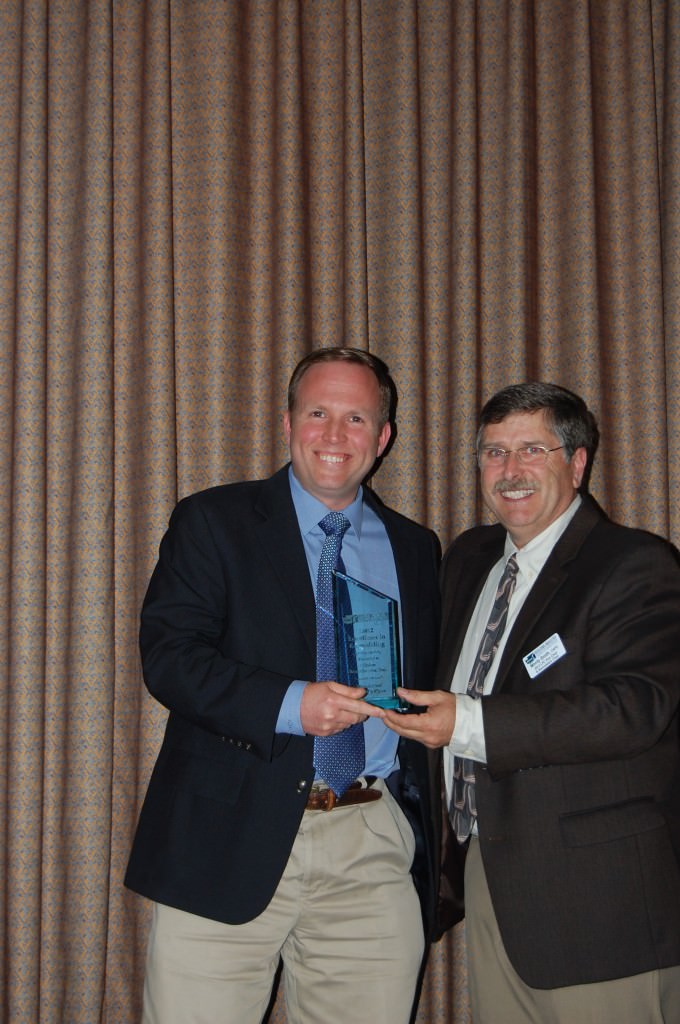 425 MAGAZINE FEATURES VISION WOODWORKS WINNING FIRST PLACE IN NKBA COMPETITION
Check out the September/October 2012 issue of the 425 Magazine to see the winners of this year's NKBA design competition winners.  We are featured on page 173 as taking first place in the small bathroom category! We'd like to recognize Andrea Srinivas, the designer who designed such a fabulous bathroom.  And thank you to the homeowners, who were wonderful to work with. The article is featured below: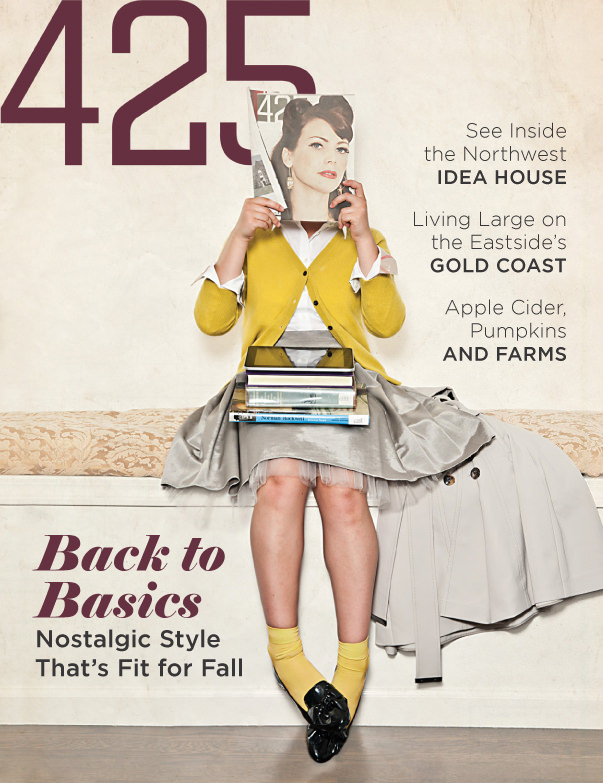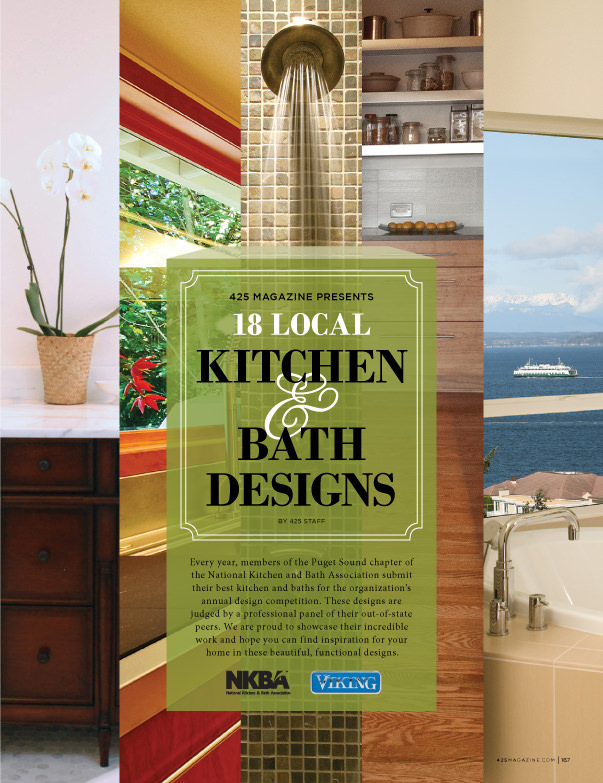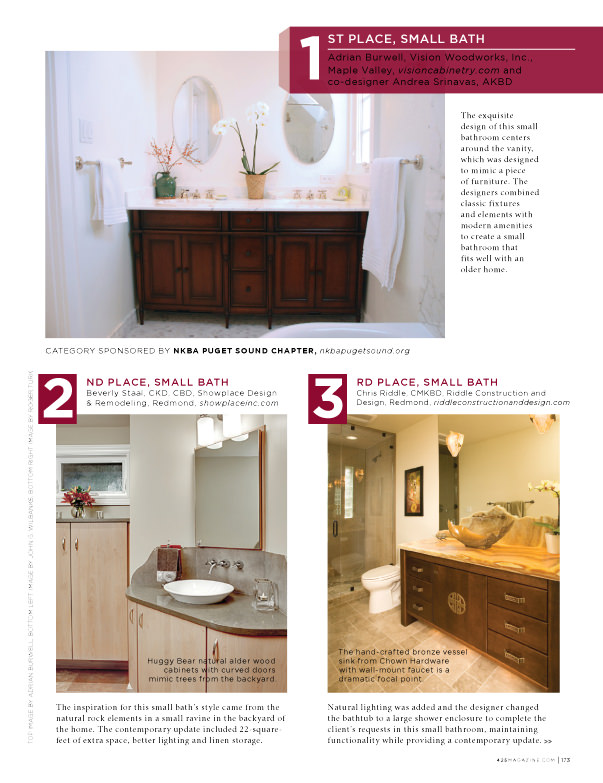 WHAT DO WE AT VISION DO FOR FUN WHEN WE'RE NOT BUILDING CABINETS?
Every year, one of our suppliers hosts an appreciation lunch, complete with belt sander races. We've always enjoyed attending this event, only this year, we made it on the news! Enjoy this fun short news video from King 5, and at the end you'll get to see Reuben and Charlie (Adrian and Reuben's Grandpa–the one in black). 🙂 Who says you can't have a little fun with power tools?